Although all three separate weather information sources I follow announced rain today in Salzburg, the day started off beautifully! Light breeze and pleasant 21 degrees Celsius promised a lovely time for some outdoor painting. Usually bound to their studios and enclosed working spaces, students of the Bernhard Martin's class ventured outside today to collectively paint in public. The target was a large scale billboard, originally an advertisement for the Saalfelden Jazz Festival. I got there after the initial painterly frenzy but got a few testimonies. In between the heaviest traffic I've seen in Salzburg so far and a construction site, there they were - the eager art students of the Summer Academy.
And JETZT - A Spectacle!
Apparently, grown-up artists can act like children in a candy shop when presented with a new exciting challenge, since they all attacked the billboard and started doodling all kinds of images, from cute fish, eyes and other symbolic visuals. Since the short-lasting fun of the 22 participants was leading to chaos, the conductor of this collective experiment, Bernhard Martin put a stop to it and divided the class into groups of four. These small work-groups would then switch every 10-15 minutes and contribute to the work with very different interventions. About one and a half hours into the work, the piece started to look more coherent and in the end, a solution was reached. Co-teachers Petra and Jakob were there, intervening and helping with the technical problems, while artists kept going back and forth.
After chatting with several people, I gathered that this was a welcome experiment. None of them has worked in the public before, and not in this type of collective improvisation. They were nervous, excited, curious and finally - happy. It seems that Martin's plan to jazz it up with this type of step out of the comfort zone was really successful as it might open new doors into different perspectives and modes of operation.
The work itself does appear a bit chaotic, but I quite enjoyed portions of it that reminded me of some expressive abstract miniatures or unconscious homages to old-school freestyle graffiti. I am curious to see if any of the partakers will ever venture outdoors to do something of this sort, be it a painting, a mural or an intervention. Until then, we have this piece to gaze upon, albeit briefly.
Scroll down for scenes of the collaboration, breaks in the shade, and several Kodak moments I snatched from the scene. And remember Bernhard Martin's words - "It's not about the result, it's about working together!"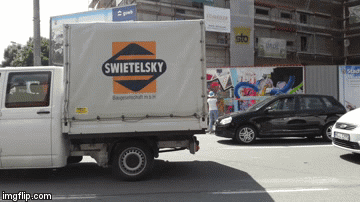 ***
Tonight, Diana Campbell Betancourt will join the Global Academy with a lecture about Dhaka and tomorrow I am seeing a jeweler. Busy week, stay with me!
Ana